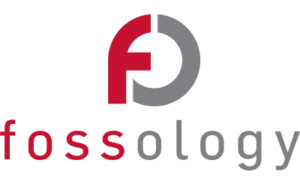 FOSSology (from FOSS: Free and open-source software) is an open source license compliance software system and toolkit. As a toolkit you can run license, copyright and export control scans from the command line. As a system, a database and web ui are provided to give you a compliance workflow. Both functionalities of FOSSology are effectively used within Orange, helping us better verify the compliance of our code with appropriate open source licenses.
We are proud to announce that the newest community version of FOSSology (3.8.0) includes a significant contribution from the Orange Group. Out of the 11 contributors listed, as many as 4 are from Orange:
> Bartłomiej Dróżdż <bartlomiej.drozdz@orange.com>
> Nicolas Toussaint <nicolas1.toussaint@orange.com>
> Piotr Pszczola <piotr.pszczola@orange.com>
> Woznicki Pawel <pawel.woznicki@orange.com>
Besides couple of new features, this new release brings a number of corrections and changes to the infrastructure. Go to the release notes of fossology version 3.8.0-RC1 (release candidate 1) for more information.
FOSSology is licensed under GPL-2.0 (with exceptions); see the LICENSE for details.