Paris Open Source Summit, the annual meeting of European open source, was held on December 5th and 6th at the Pullman Docks in Paris for the 4th consecutive year in a row. This fantastic edition gathered around 5500 experts and amateurs around the theme: the place of open source and French actors in the digital revolution of our societies.
An opportunity for Orange to participate and reaffirm its involvement in the open source world.

During these two days, three major themes were discussed: the "Tech" theme presented technologies of tomorrow driven by open innovation, the "Solutions" theme showcased open source operational solutions, and the "Ecosystem" theme explored the issues of open source in our society.
All the actors of the French open source ecosystem were present, whether they were industrial (SMEs, start-ups and large groups) or institutional actors (the Systematic competitiveness pole, the CNLL, etc.) and open source communities (OW2, Eclipse Foundation, OSI, etc.). Among them, three Orange experts traveled to participate in this great meeting and to present the projects and initiatives to which they contribute. Demonstrations of the projects were performed.
« The summit draws a very diverse public and the discussions are thus very varied » – Bruno Dillenseger, projet CLIF
Participating to this European event on open source software was a unique opportunity for Orange to expose its innovations and showcase its know-how on various technological topics.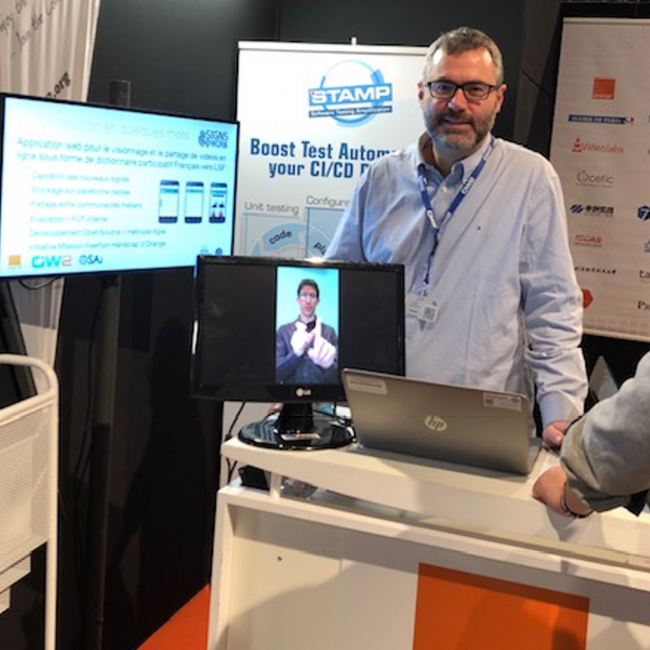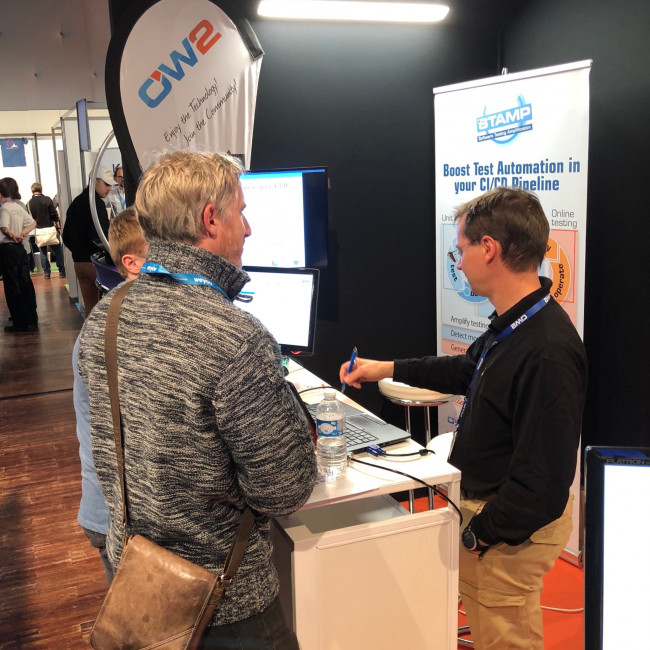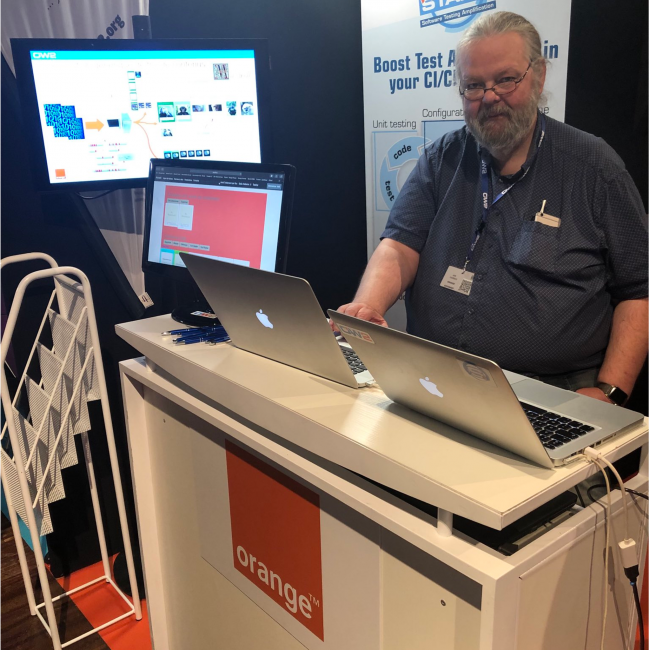 The words of participants :
« It was my first POSS, I hope I will participate again to future editions! » Joël Gardes, Maxwell project
« The summit was very interesting for its exchanges and demos of our web application Signs@Work, with for example HR of Atos, but also with Cédric Thomas CEO of OW2 to whom we showed our  video player DfA prototype. We took the opportunity to express concerns about the "inaccessibility" of the show at the conference level: no interpretation, braille program or subtitling. He has taken good note for the next edition» Laurent Faucillon, Signs@Work project
« It put good visibility on my AI work using Maxwell » Joël Gardes,Maxwell project
« Concerning the CLIF project that I presented, in the field of performance testing I have discussed very directly with potential users, contributors, trainers on related technologies, and even with a competing project. So I made the project better known, and I know even better how to position it and find help if needed. » Bruno Dillenseger, CLIF project
Congratulations and thanks to our experts who proved once again the Orange dynamic!